Update of Operations | SCRMC COVID-19
Posted on March 12, 2020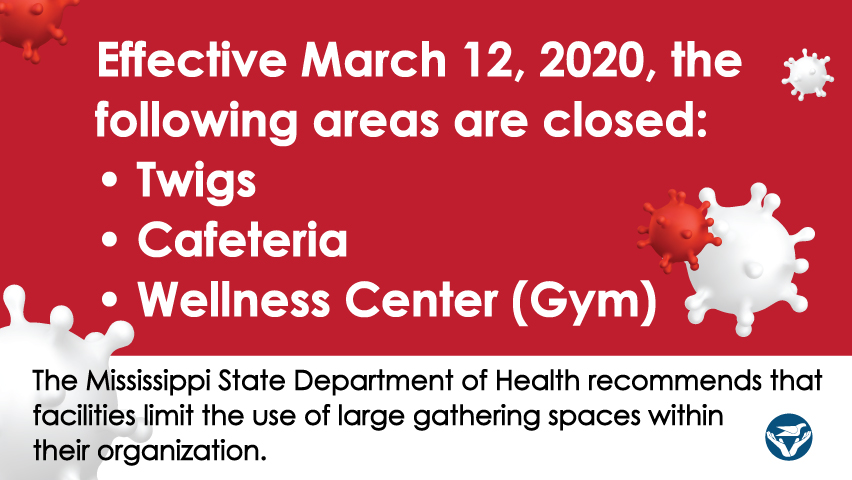 The Mississippi State Department of Health recommends that facilities limit the use of large gathering spaces within their organization. The South Central Cafeteria, South Central Gift Shop and South Central Wellness Center closed at 2 p.m. on Thursday, March 12, 2020 until further notice. For updates regarding the Coronavirus locally, visit scrmc.com.
Update of Operations | SCRMC COVID-19
Publicado 12 marzo 2020
Por favor espera mientras traducimos este artículo. Perdónamos por la inconveniencia.