Limited Visitation | South Central OB-GYN Clinics
Posted on August 10, 2021
Effective August 10, 2021 at 12 p.m. (Noon):
To protect our expectant mothers and patients, all South Central OB-GYN clinics will prohibit visitors effective August 10, 2021.
• Patients who are under 18 may have one parent/guardian.
• Adult patients with special needs may have one adult visitor.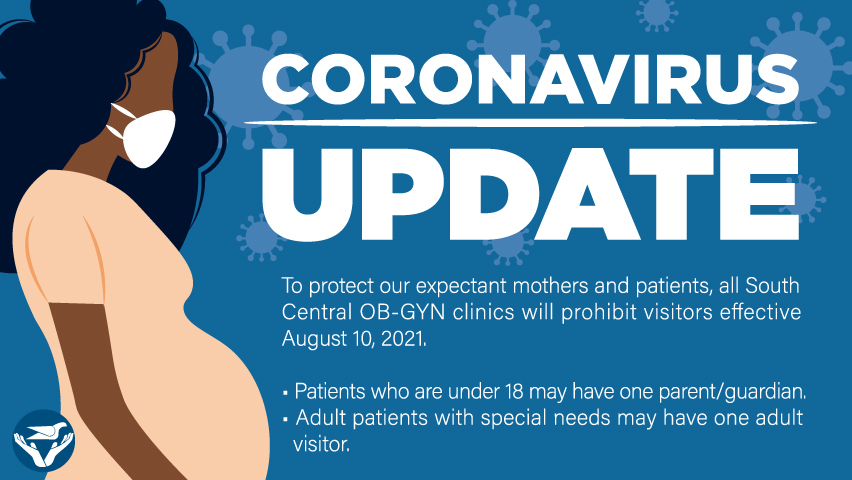 Limited Visitation | South Central OB-GYN Clinics
Publicado 10 agosto 2021
Por favor espera mientras traducimos este artículo. Perdónamos por la inconveniencia.