Vaccinations Available at Laurel High School and Laurel Middle School
Posted on September 2, 2021
Students, Family Members and Teachers are Eligible to attend. All students participating in this voluntary vaccination program must have a signed copy of the permission form to be considered for vaccination. Parents are welcome to be present with child during vaccination.
COVID-19 Booster:
You must meet the following criteria to receive a COVID-19 Booster (3rd Vaccine):
-Age 18 or older
-Completed vaccination series 6 months or more prior to 3rd dose
*Note – Booster given will be same as prior doses.
First Dose Locations/Dates/Times:
Laurel Middle School – Monday, September 13 from 9 a.m. – 1 p.m.
Laurel High School – Tuesday, September 14 from 9 a.m. – 1 p.m.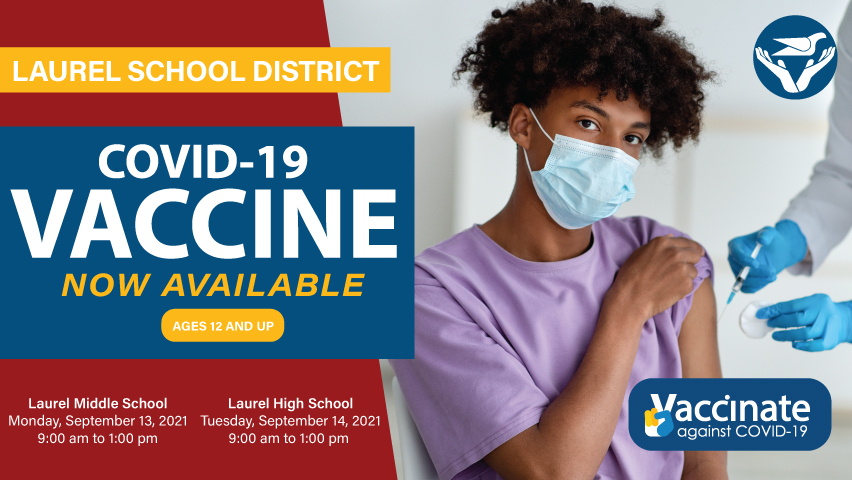 Vaccinations Available at Laurel High School and Laurel Middle School
Publicado 02 septiembre 2021
Por favor espera mientras traducimos este artículo. Perdónamos por la inconveniencia.