4th Patient Tests Positive for COVID-19 at SCRMC
Posted on March 28, 2020
South Central Regional Medical Center received word today from the Mississippi State Department of Health that they had an inpatient test positive for COVID19. Mark Horne, MD, Chief Medical Officer at South Central said, "This is our first inpatient to test positive for the condition. Staff caring for the patient are taking appropriate precautions." The patient is a Jones County resident.
He continued, "Through about noon today, cumulative testing numbers at South Central include 120 patients who have been tested for the Coronavirus since testing began; and 4 patients with positive results to the Coronavirus. They include one patient from Jasper County; one patient from Forrest County; and two patients from Jones County."
To stay up to date about the Coronavirus, visit scrmc.com.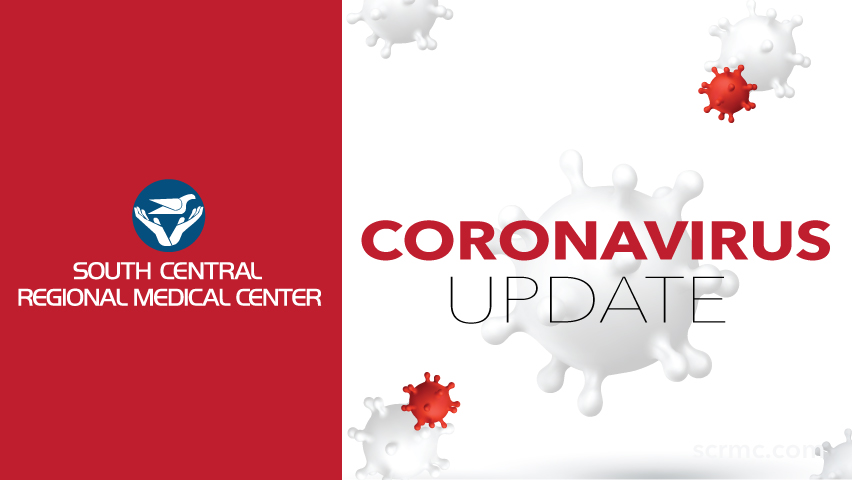 4to Paciente Positivo Para COVID-19 en el SCRMC
Publicado 28 marzo 2020
El Centro Médico Regional Central del Sur  recibió hoy la noticia del Departamento de Salud del Estado de Mississippi de que tenían una prueba de hospitalización positiva para COVID19. Mark Horne, MD, director médico de South Central, dijo: "Este es nuestro primer paciente hospitalizado en dar positivo por la enfermedad. El personal que cuida al paciente está tomando las precauciones adecuadas ". El paciente es residente del Condado de Jones.
El continuó: "Hasta el mediodía de hoy, los números de pruebas acumuladas en South Central incluyen 120 pacientes que han sido examinados para el Coronavirus desde que comenzaron las pruebas; y 4 pacientes con resultados positivos al Coronavirus. Incluyen un paciente del Condado de Jasper; un paciente del Condado de Forrest; y dos pacientes del Condado de Jones ".
Para mantenerse actualizado sobre el Coronavirus, visite scrmc.com.