COVID-19 Hotline
Posted on March 31, 2020
South Central Regional Medical Center COVID-19 Hotline
SCRMC has created a Hotline telephone number for anyone calling into the hospital with general questions regarding COVID-19 or other general questions related to visitors, symptoms, etc. The COVID-19 Hotline is available Monday – Friday, 8 a.m. – 5 p.m.
The Hotline number is 601-426-4990.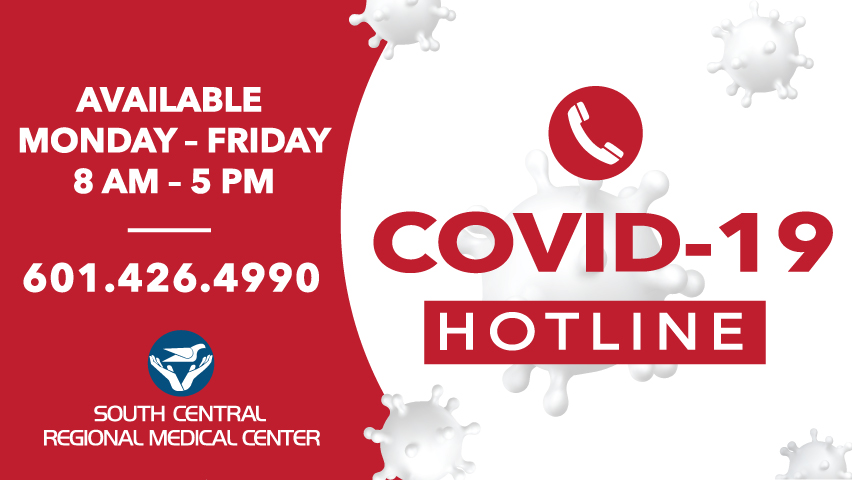 COVID-19 Hotline
Publicado 31 marzo 2020
Por favor espera mientras traducimos este artículo. Perdónamos por la inconveniencia.