South Central Continuing to Serve the Community | April 8
Posted on April 8, 2020
South Central Continuing to Serve the Community
The South Central healthcare team continues to work diligently to meet the needs of South Central Mississippi during the Coronavirus epidemic. The health system stands ready to serve a region it has cared for since 1952.
In an effort to provide care during a time where Mississippi residents have been directed by the Mississippi State Department of Health to shelter in place, South Central Clinics have implemented South Central Telehealth to improve patient access to routine medical care. This service allows patients to be evaluated by a healthcare provider in the comfort of their own home. To find a list of participating clinics, visit scrmc.com and click on Telehealth on the home page. Simply call the participating clinic you need and a member of our healthcare team will take it from there.
Coronavirus Patient Activity Report
South Central Regional Medical Center received a positive test result today on a Jasper County patient. The patient did not require hospitalization and is quarantined at home.
The number of patients diagnosed since South Central began testing for Coronavirus is 19.
The number of patients tested to date is 272.
South Central will provide this report each time the health system receives a positive test result for COVID-19.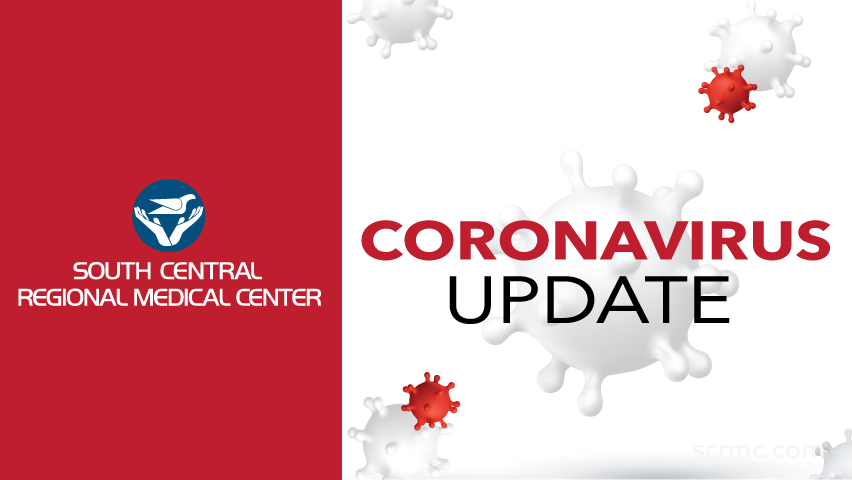 South Central Continúa Sirviendo a la Comunidad | Abril 8
Publicado 08 abril 2020
South Central Continúa Sirviendo a la Comunidad
El equipo de atención médica de South Central continúa trabajando diligentemente para satisfacer las necesidades de South Central Mississippi durante la epidemia de Coronavirus. El sistema de salud está listo para servir a una región que ha atendido desde 1952.
En un esfuerzo por brindar atención durante un tiempo en que el Departamento de Salud del Estado de Mississippi ha dirigido a los residentes de Mississippi a refugiarse en el lugar, South Central Clinics ha implementado South Central Telehealth para mejorar el acceso de los pacientes a la atención médica de rutina. Este servicio permite que un proveedor de atención médica evalúe a los pacientes en la comodidad de su hogar. Para encontrar una lista de clínicas participantes, visite scrmc.com y haga clic en Telehealth en la página de inicio. Simplemente llame a la clínica participante que necesita y un miembro de nuestro equipo de atención médica lo atenderá desde allí.
Informe de Actividad del Paciente con Coronavirus
South Central Regional Medical Center recibió un resultado positivo hoy en un paciente del Condado de Jasper. El paciente no requirió hospitalización y está en cuarentena en su hogar.
El número de pacientes diagnosticados desde que South Central comenzó a hacerse la prueba del Coronavirus es de 19.
El número de pacientes evaluados hasta la fecha es de 272.
South Central proporcionará este informe cada vez que el sistema de salud reciba un resultado positivo de la prueba para el Covid-19.