Hand Sewn Masks are Needed for Those Working in Tornado Damaged Areas
Posted on April 16, 2020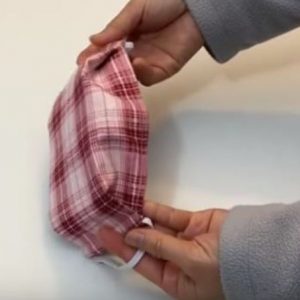 If you have hand sewn masks that you have not donated yet, please drop them off at South Central Place in Laurel (next to Kroger) tomorrow (Friday, April 17th) between 8 a.m. and 4:30 p.m. Volunteers and workers from several counties across Mississippi and several states are in our area to assist with the tornado relief effort, and their hard work is appreciated. However, it is key that they remain safe from the spread of COVID-19.
It is also important that those who have been impacted by the tornado wear masks, as well as fire fighters, law enforcement officers, utility workers, those delivering food and others in our community. The masks collected tomorrow at South Central Place will be given to area utility workers to distribute in the areas where they work.
Those wishing to sew masks over the weekend can do so and drop them off Monday at South Central Place. If you have questions about this effort, please email lgavin@scrmc.com.
Se Necesitan Máscaras Cosidas a Mano para Aquellos que Trabajan en Areas Dañadas por Tornados
Publicado 16 abril 2020
Si tiene máscaras cosidas a mano que aún no ha donado, déjelas en South Central Place en Laurel (al lado de Kroger) mañana (Viernes 17 de Abril) entre las 8 a.m. y las 4:30 p.m. Voluntarios y trabajadores de varios Condados de Mississippi y varios estados se encuentran en nuestra área para ayudar con el esfuerzo de alivio de tornados, y se agradece su arduo trabajo. Sin embargo, es clave que permanezcan a salvo de la propagación de COVID-19.
También es importante que aquellos que han sido impactados por el tornado usen máscaras, así como los bomberos, los agentes de la ley, los trabajadores de servicios públicos, los que entregan alimentos y otros en nuestra comunidad. Las máscaras recolectadas mañana en South Central Place se entregarán a los trabajadores de servicios públicos del área para que las distribuyan en las áreas donde trabajan.
Aquellos que deseen coser máscaras durante el fin de semana pueden hacerlo y dejarlos el Lunes en South Central Place. Si tiene preguntas sobre este esfuerzo, envíe un correo electrónico a lgavin@scrmc.com.