Statewide Safer at Home Order Through May 11
Posted on April 30, 2020
Governor Tate Reeves has issued a new Safer at Home order that will be in effect until Monday, May 11. South Central Regional Medical Center facilities are taking all precautions to keep our patients, staff and community safe.
Additional details can be found by visiting https://governorreeves.ms.gov/wp-content/uploads/4242020-safer-at-home-faqs.pdf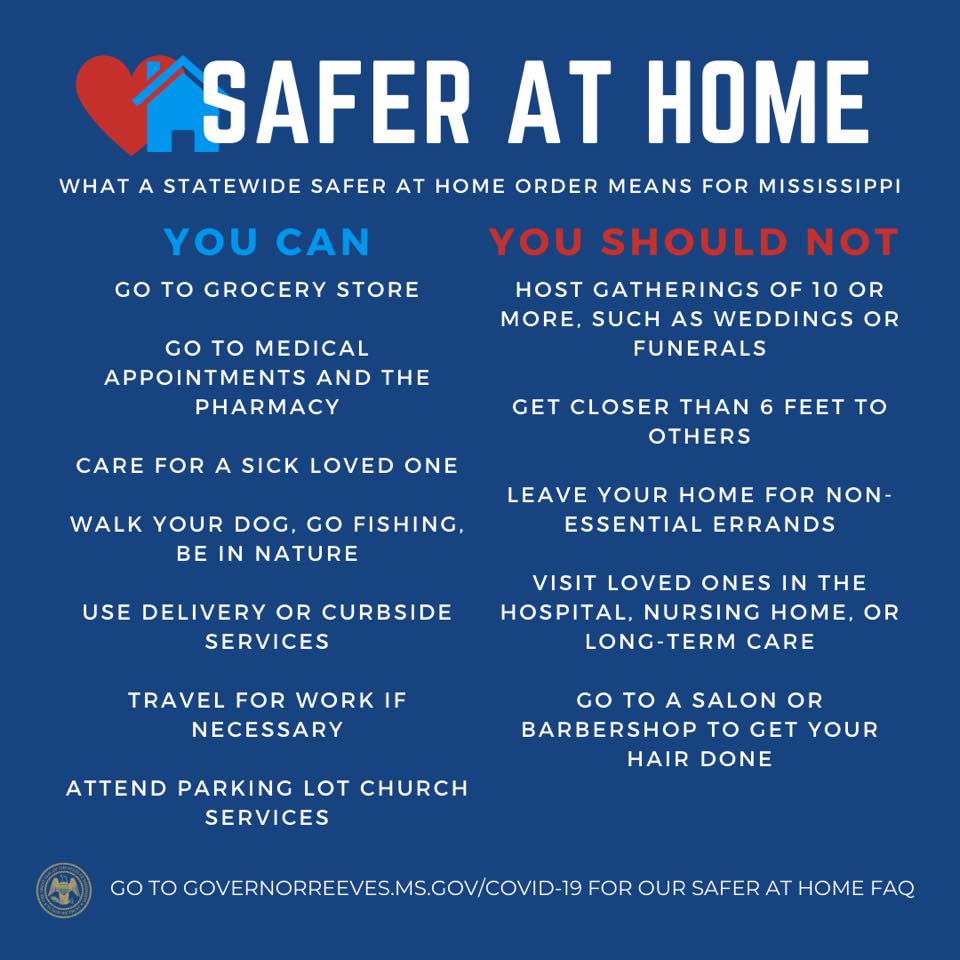 Orden Estatal más Segura en el Hogar hasta el 11 de Mayo
Publicado 30 abril 2020
El gobernador Tate Reeves ha emitido una nueva orden Safer at Home que entrará en vigencia hasta el Lunes 11 de Mayo. Las instalaciones del Centro Médico Regional South Central están tomando todas las precauciones para mantener seguros a nuestros pacientes, personal y comunidad.
Se pueden encontrar detalles adicionales visitando https://governorreeves.ms.gov/wp-content/uploads/4242020-safer-at-home-faqs.pdf