COVID-19 OPERATIONS UPDATE | March 2
Posted on March 3, 2021
In light of Governor Reeves' mask mandate being lifted, it is important for our patients and visitors to know that neither the CDC or MSDH have amended the requirements for healthcare settings. All COVID-19 protocols are still in effect for all SCRMC facilities. Masks are still required to be worn and our staff will continue safety practices.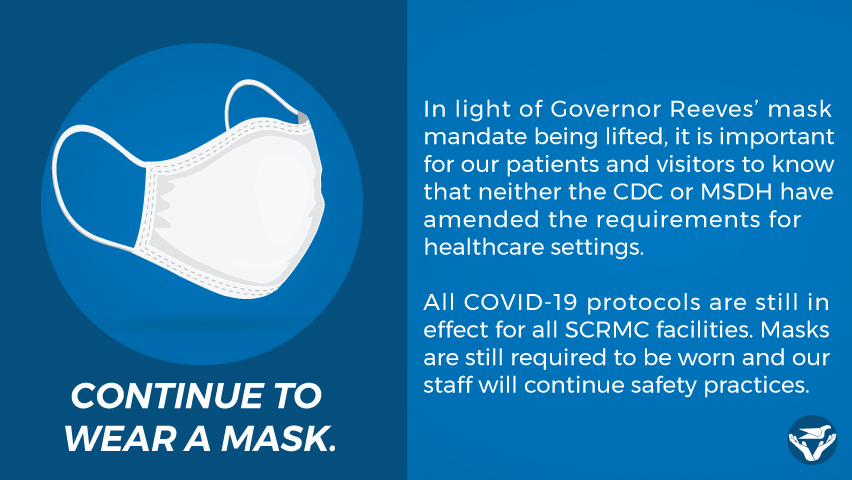 COVID-19 OPERATIONS UPDATE | March 2
Publicado 03 marzo 2021
Por favor espera mientras traducimos este artículo. Perdónamos por la inconveniencia.